Lake Forest is a perfect mix of history, luxury, and natural beauty.
High on the bluffs overlooking Lake Michigan, residents love their City's pristine beaches, top-rated education, and winding roads along natural ravines and cliffs. The City is graced with a quaint downtown district, an exceptional park system, and buildings and landscapes designed by some of the greatest architects of the 20th century.
Lake Forest Village Guide
Downtown Lake Forest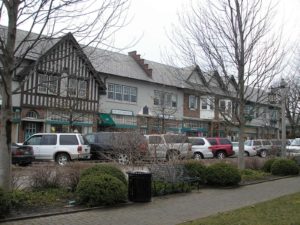 The heart of the Lake Forest community is Market Square, its historic downtown district. Market Square offers fantastic shops and restaurants and hosts several of the community's charity, arts, and cultural events.
In addition to the downtown district, Waukegan Ave also offers a selection of businesses, completing the excellent local selection of boutiques, national retailers, bookstores, and eateries.
Great Parks
Lake Forest has an exemplary park system. The Parks and Recreation Department services 17 parks, nature preserves, and trails totaling over 200 acres. On the shores of Lake Michigan, Forest Park Beach is a community gem. Residents love the sandy beach, fishing pier, concession stand, outdoor grills, and walking paths. Exercise lovers will love the 11 miles of bike trails and over 20 miles of nature trails.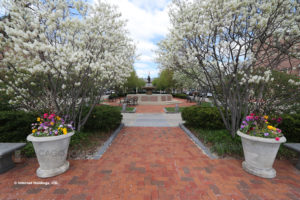 One of the community's unique features are its nature preserves and virgin prairie land. These areas are serviced by The Wildlife Discovery Center (WDC), a museum that teaches children and adults alike about the habitats and animals that thrive in the area.
Recreation and Amenities
In addition to the parks system, the City provides recreation facilities for all ages. The state-of-the-art fitness facility offers racquetball and squash, affordable child care, and a fully stocked gym complete with weights, machines, and trainers. All year long, the Park District offers classes, youth sports, and arts programming. In the summer, the district runs summer camps for children, ranging from traditional day camps to sports, nature, dance, art, and technology offerings.
A beautiful public library, built in the early 1930s, has a media lab and a reading room with a lit fireplace. The area's art center offers a facility for all ages, specializing in ceramics and pottery.
Community Events
Bringing the community together are a number of festivals, from a spooky Halloween, an art festival, to an annual Oktoberfest featuring a Beer Garden and live music. On the Fourth of July, the whole community gets together at Deerpath Park for great food, family fun, and a spectacular fireworks show.
Lake Forest History
From Farms to a Modern City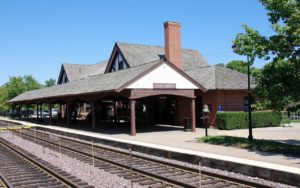 Lake Forest was first settled as a farming community in 1836. Greater development came to the area in 1857 with the construction of the Chicago and Milwaukee Railroad tracks (now used by Metra). Now with access to Chicago, the area was selected for a quiet, bucolic retreat by a number of Chicago's rich and famous. Much thought went into the planning of the city, including roads platted to isolate the tranquil settlement.
Rather than adhere to a grid system, streets were laid out naturally, incorporating the beauty of the ravines and bluffs into the city plan. In these early years, residents included titans of industry Cyrus McCormick, J. Ogden Armour, and Marshall Field, all of whom built estates in the area. Their manors and landscapes were designed by famous architects including Frank Lloyd Wright, David Adler, and Jens Jensen.
Lake Forest Today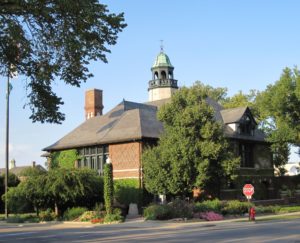 Through the 19th century until the present day, Lake Forest has slowly grown in population. Fueled by the construction of the Skokie Highway in 1931, this growth meant the increase of local services. In the early 20th century, a new city hall, fire station, post office, library, and several schools were built.
While the original eastern part of the community has experienced little change, many single-family homes and townhomes were built in the western portion of Lake Forest. In the 1970s, the far western area along the highway became host to a business district, turning Lake Forest into a major center of employment.
Lake Forest Homes
Lake Forest offers a variety of housing options. In addition to historic homes, there are new construction mansions, single-family ranches, townhomes, and some condominiums and apartments. Lake Forest offers great schools, a quaint downtown district, excellent entertainment, and some of the best natural areas and parks in the North Shore. Come check it out!